Unit Code: QMR
Mountain vacation
Arrived on 2021-07-14 |
Julie M.
This was a great place to stay. Beautiful spot. House was very quiet and roomy. Would recommend staying here!
Stay in Blue River
Arrived on 2021-07-08 |
Kevin M.
The house was beautiful and we had a wonderful time. The hot tub was a hit and the two master bedrooms were very nice. We had a small problem with smoke alarm that caused some excitement, but the Property Manager and local Fire Department were very helpful.
Great place!
Arrived on 2021-06-23 |
Elizabeth W.
Overall a great place to stay! Clean and beautiful home! Loved the large kitchen table and pool table. The only downside was it got hot at night and there was no fans in the whole house. Extra toilet paper and paper towels would have been beneficial for our week stay.
Great Weekend Stay!
Arrived on 2021-02-28 |
Hector R.
The property was beautiful, to say the least. Everything was so neat and clean when we arrived at the property. It had snowed the previous day, making the driveway packed with snow and ice. This made parking difficult, but was able to be fixed. Neverthless, it is something to think about if you have a smaller vehicle. Overall the stay was good. Would stay again!
Beautiful home!
Arrived on 2021-02-19 |
Melissa C.
We loved the location and the home was perfect for our family. We loved the three floors and could not hear anything from the Master bedroom, which was perfect for when kids wanted to play and we wanted to sleep. We would definitely recommend to any family!
Lovely place
Arrived on 2020-09-17 |
Cheryl H.
We really enjoyed our stay.. The house is spacious and beautiful. The deck has a view of the mountains. Great place to be away from people. It is not a single dwelling house but connected to another dwelling There is still privacy but we could hear the other group when both of us were outside. It still was a great place to go during COVID and be by ourselves I would definitely stay here again.
Amazing home!!!!
Arrived on 2020-08-05 |
Mark G.
This house was perfect for our family of nine, and still was room for more! The location was beautiful and the house was very well decorated. We were comfortable with three separate sitting areas and the pool table was a huge hit! My kids loved the "cool" bunk beds.The thing that made us feel most at home were the well stocked kitchen, bathrooms and laundry room. We needed a band aid and even found a first aid kit. These owners thought of everything! We hope to come back again soon! Thanks for sharing your home with us!
Family Getaway
Arrived on 2020-07-21 |
Dallas P.
This property provided plenty of room for our family of 10. The teens enjoyed the pool table & hot tub. Plenty of seating for grandparents to cuddle with the little ones.Nice large table to eat together & family games.10-15 minutes from Breckenridge but just far enough out from the busy area.
Spacious & clean home for our stay
Arrived on 2020-07-08 |
Catie R.
This home was very nice to stay in! It was spacious for our large family and loved having bathrooms for each bedroom. The view was beautiful and it was a short drive to town! Everything was labeled for convenience and clean. We so enjoyed our stay!
Leave a Review
[2]
Search Availability
Quandary Mountain Retreat: 4 Bedroom, 4.5 Bathroom, Pool Table, Hot Tub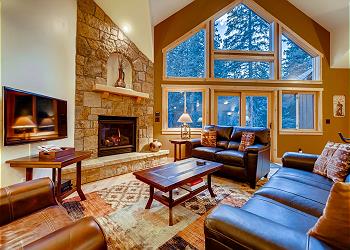 [3]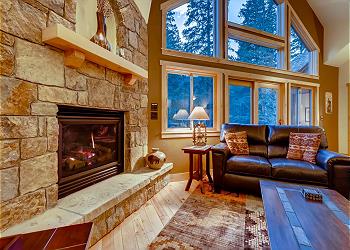 [4]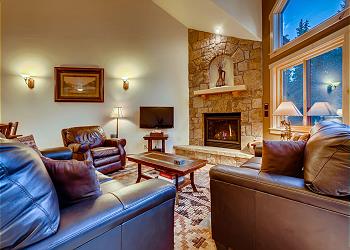 [5]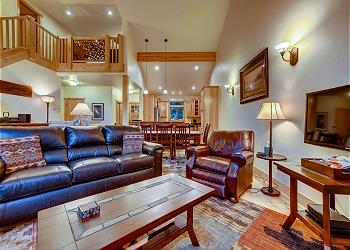 [6]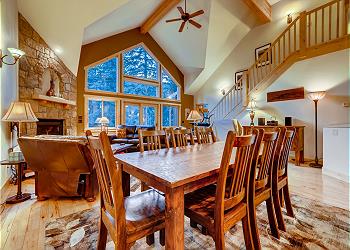 [7]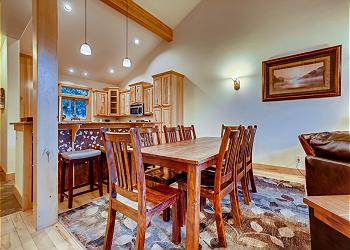 [8]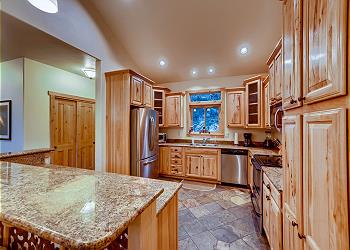 [9]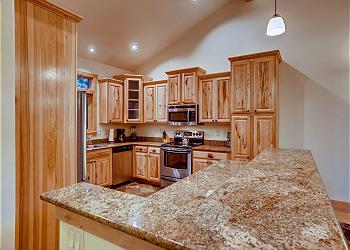 [10]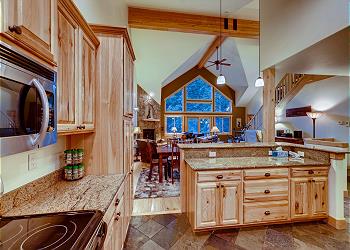 [11]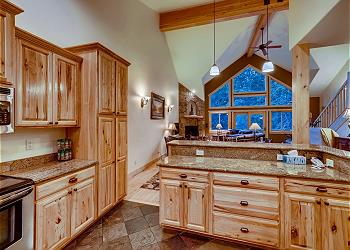 [12]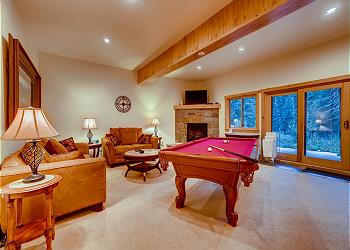 [13]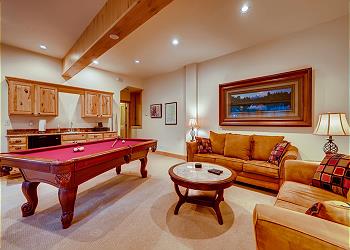 [14]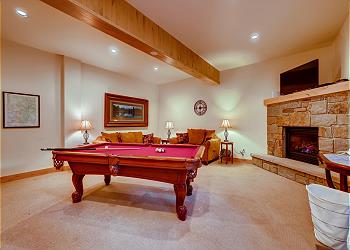 [15]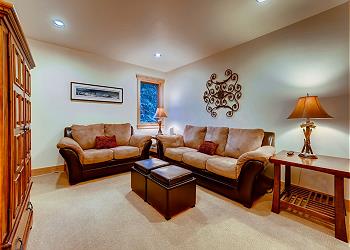 [16]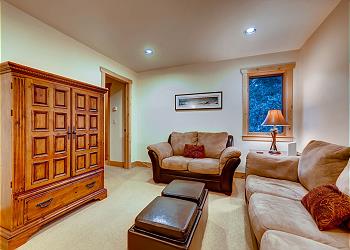 [17]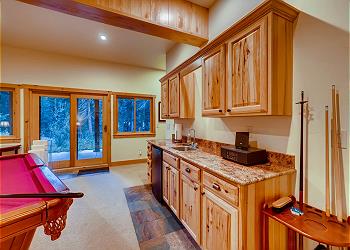 [18]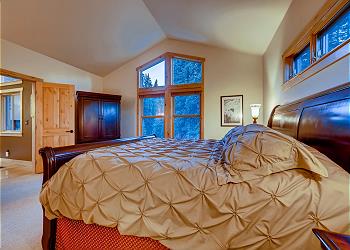 [19]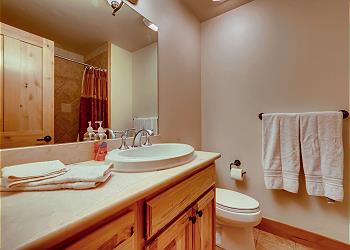 [20]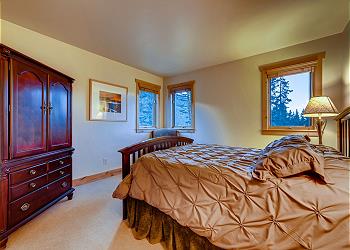 [21]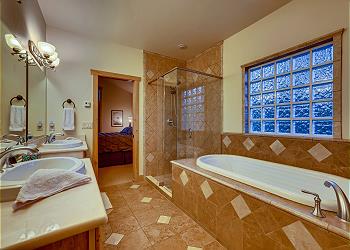 [22]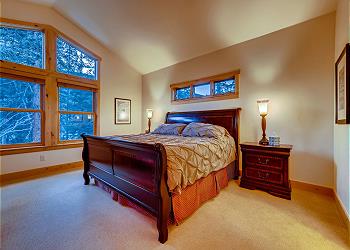 [23]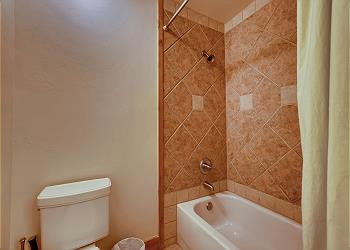 [24]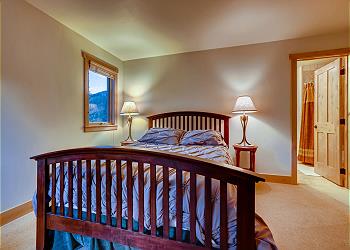 [25]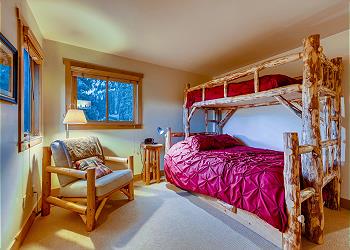 [26]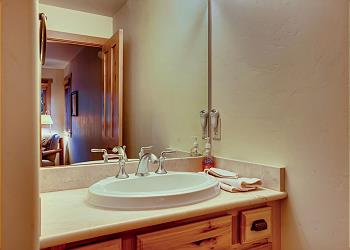 [27]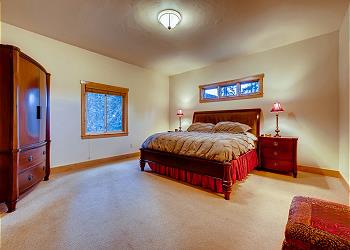 [28]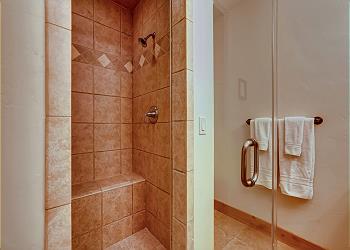 [29]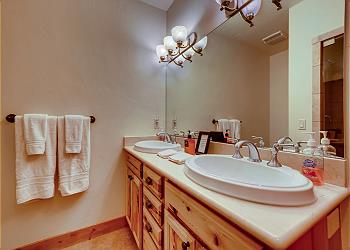 [30]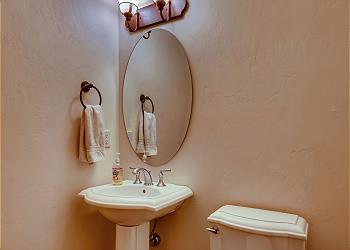 [31]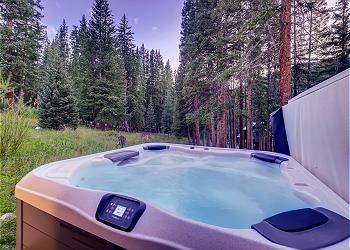 [32]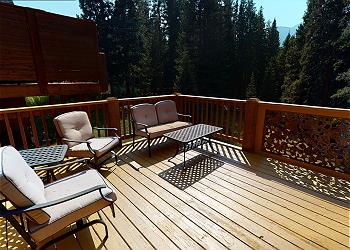 [33]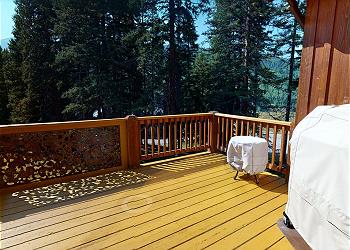 [34]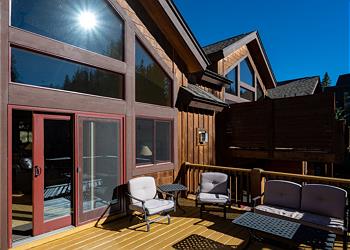 [35]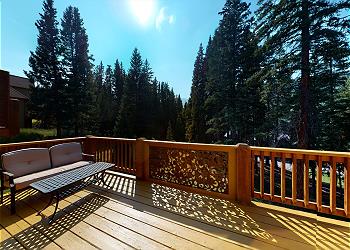 [36]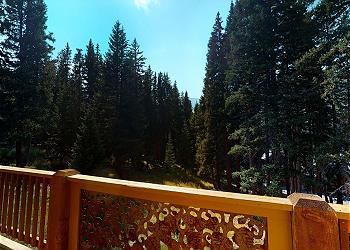 [37]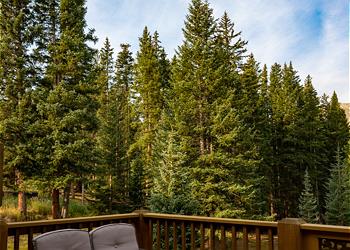 [38]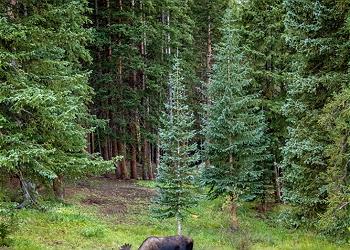 [39]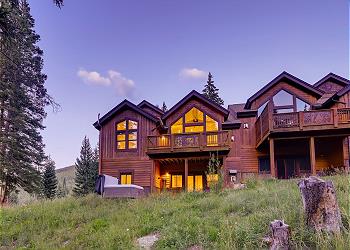 [40]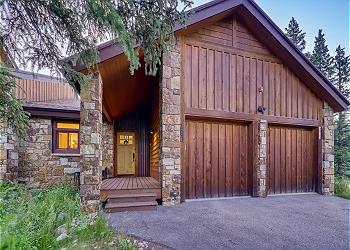 [41]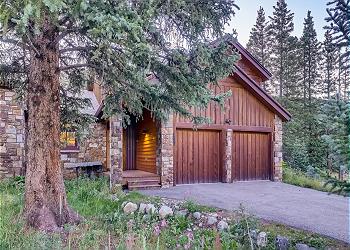 [42]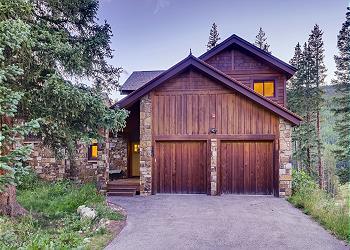 [43]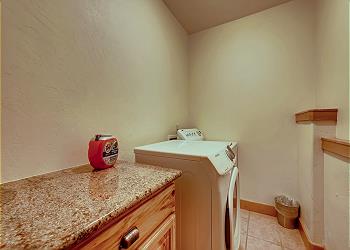 [44]
4 Bedrooms
4.5 Baths
Surrounded by lush pine trees in Blue River, Quandary Mountain Retreat offers quiet privacy while still being within 5 miles of downtown Breckenridge. Enjoy an open concept living room, dining room, and kitchen where the whole family can gather and view the mountain woods through the expansive windows.
This home comes with all the best features indoors such as a separated game room with pool table and wet bar, four spacious bedrooms, and two stone fireplaces. The fantastic outdoor features include two airy decks and a secluded hot tub, all overlooking the sprawling woods below.
Additional amenities at Quandary Mountain Retreat include a well-stocked kitchen with a coffee maker, blender, and toaster; an outdoor gas grill; WiFi access; and a full laundry room with iron and board.
BEDROOM CONFIGURATION:
MAIN LEVEL
En-suite bedroom #1: King bed, bathroom (sleeps 2)
LOWER LEVEL
En-suite bedroom #2: King bed, bathroom with steam shower (sleeps 2)
UPPER LEVEL
Bedroom #3: Queen bed, private bathroom (sleeps 2)
Bedroom #4: Bunk bed (twin/queen), queen trundle bed, private bath (sleeps 5)
RENTAL POLICIES:
Maximum Accommodations: 8 adults or 10 total with children
Minimum Age Limit: 30
Maximum Vehicle Limit: 4
Pets Allowed: No
Events: No weddings or events of any kind are permitted at this property.
Holiday Policy: No check-ins or outs on Christmas Day.
PROPERTY SPECIFICS:
Address: 280 Whispering Pines Circle
Internet Access: Free Wi-Fi
Accessibility: 4WD/AWD Recommended (during winter weather months)
Shuttle Service: Walking distance (.3 miles from Summit Stage, Blue Route, Stop #122-Town Hall, Limited morning and evening schedule)
Ski Area Access: Driving distance (10 minutes)
The Home Sweet Mountain Home Difference: All River Ridge Rentals properties come fully stocked with paper products (paper towels, toilet paper, tissues, napkins), soap products (shampoo, conditioner, body wash, hand soap, dish soap), and detergents (laundry and dishwasher) as well as high-end bed linens and towels. In addition, the kitchens are stocked with cookware, bakeware, dishes, glasses, utensils and standard small appliances.
Location:
80424
Breckenridge
,
CO
United States
39° 24' 19.9044" N, 106° 2' 50.388" W
Colorado US